June 12, 2023
Traveling abroad? Need help learning the language? Wondering how hard it can be to write an app to help translate phrases? Wonder no more, because:
Let's Build a Translation App
using an AI language model and 20 lines of code
spoiler: here is the program, as seen from an editor on the phone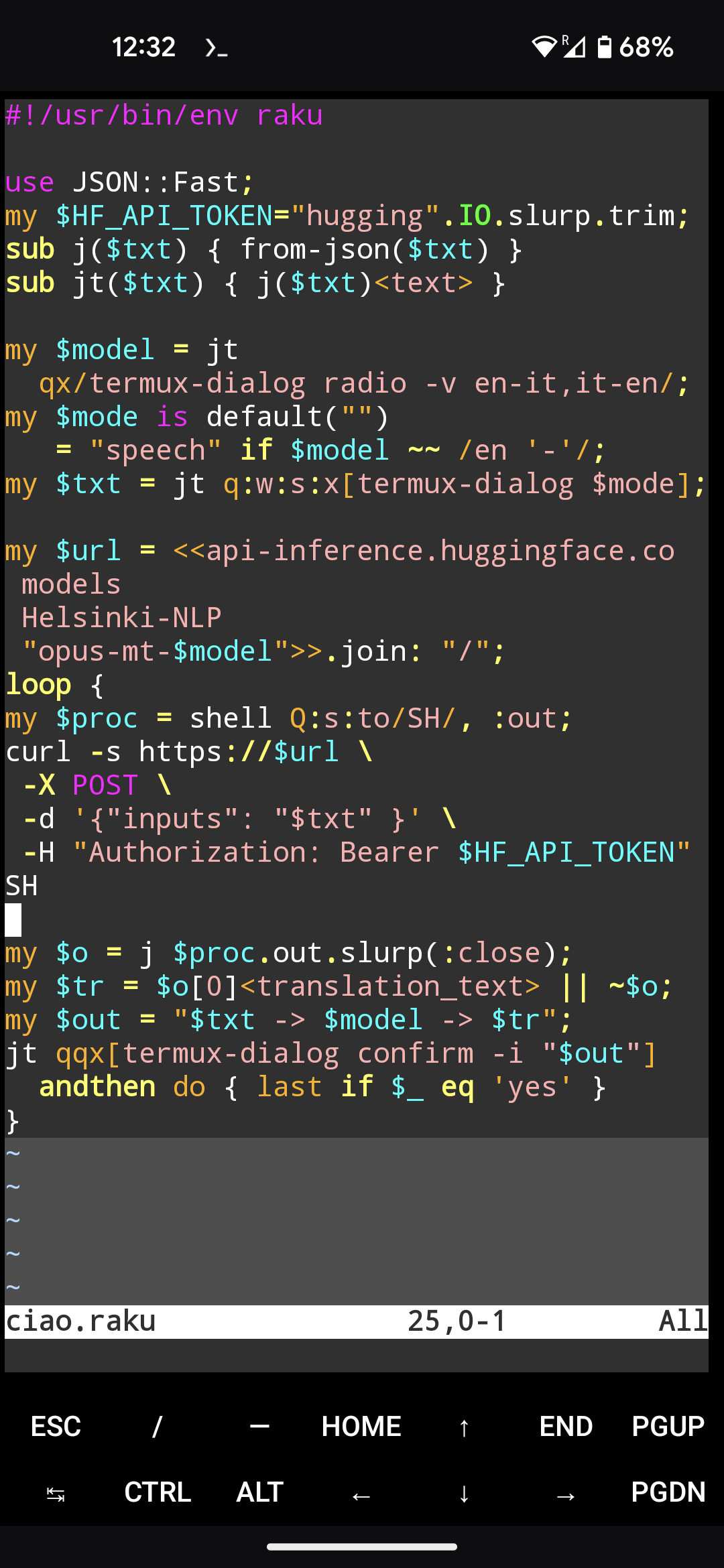 That's it! Enjoy your travels! And happy language hacking!
Below is the program in a wider format, and as text for your copy-paste convenience.

    

#!/usr/bin/env raku

use JSON::Fast;

my $HF_API_TOKEN="hugging".IO.slurp.trim;

sub j($txt) { from-json($txt) }
sub jt($txt) { j($txt)<text> }

my $model = jt qx/termux-dialog radio -v en-it,it-en/;
my $mode is default("") = "speech" if $model ~~ /en '-'/;

my $txt = jt q:w:s:x[termux-dialog $mode];

my $url = <<api-inference.huggingface.co models Helsinki-NLP "opus-mt-$model">>.join: "/";

loop {
  my $proc = shell Q:s:to/SH/, :out;
    curl -s https://$url \
     -X POST \
     -d '{"inputs": "$txt" }' \
     -H "Authorization: Bearer $HF_API_TOKEN"
  SH

  my $o = j $proc.out.slurp(:close);
  my $tr = $o[0]<translation_text> || ~$o;
  my $out = "$txt -> $model -> $tr";
  jt qqx[termux-dialog confirm -i "$out"] andthen do { last if $_ eq 'yes' }
}